Your #1 Option for Chain Link Fence in Los Angeles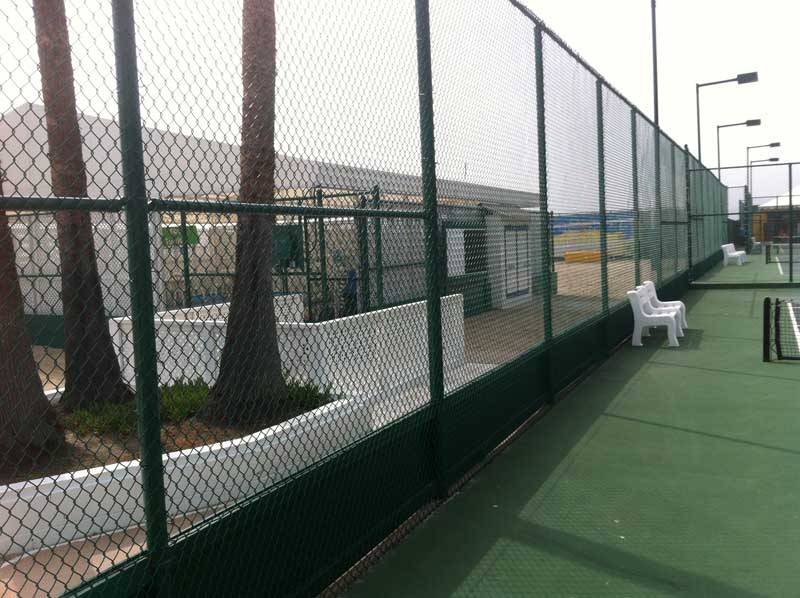 Chain link fences are part of the view of every major city in the USA and around the world. This is probably the best, most common fencing system. And there are several reasons for that. Chain link is probably the most cost-effective option when you need fencing barrier. Business owners looking for chain link fence in Los Angeles know they can count on Izurieta Fence Co. when they need to buy or install this type of fencing. We've been serving the area with quality fencing services since 1978, and our reputation as a professional and reliable fencing company is our biggest pride.
Chain link fences are strong, durable and affordable. Still, they need to be handled by pros if you want to make the best out of them. You also need to keep in mind the quality of the materials they are made of. Izurieta Fence Co. sells galvanized or vinyl coated chain link fences. We also offer the option to put barb wire, privacy slats or windscreen, depending on your needs and budget.

We also Offer Quality Chain Link Fence Installation in Los Angeles Area!
Izurieta Fence Co. also puts its 40+ years of experience at your service providing chain link fence installation service. After we find the right fence for your property, you also have the option of having it installed by us. This is a benefit for you, as not only will you be buying a high quality, durable chain link fence but also have it properly installed at once by seasoned pros. We have a team of highly skilled craftsmen who are licensed and insured to do the job right away for you.
You can buy your chain link fence in Los Angeles and have it installed at a very competitive price. If you'd still like to clarify any doubts or concerns, you can have a FREE consultation with Izurieta Fence Co. by calling (323) 661-4759.