Wood Fence Company in Los Angeles
Fences made of wood are a great looking option that requires little maintenance and have multiple benefits. At Izurieta Fencing Co. we are a wood fence company in Los Angeles area serving commercial and industrial clients since 1978. We sell and install all types of fences for all sorts of industries. And we have the experience as well as the necessary equipment to have your fence installed the right way the first time.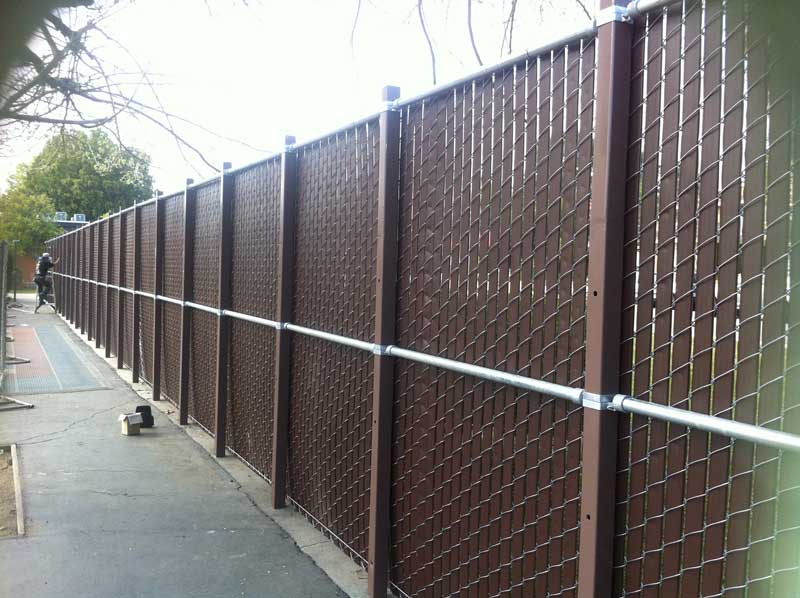 Even though chain link and iron fences are still popular, wood fences have been experiencing an increasing demand in the latest years. This is due mostly to their aesthetic appeal, hassle-free maintenance and variety of designs. Wood fences are a cheaper option than vinyl or some other materials. They're quite durable option that can last up to 20 years. 
Still, wood fences might require some maintenance to avoid fungus, dry rot or termites. This maintenance requires the use of pressure-treated and chemically-treated products. You may also need to apply a preservative sealant. Wood fences are particularly useful if your project is small-medium scale. They also allow a high level of customization when it comes to aesthetics, as you can paint them in several different colors. Aside of the aesthetic value, painting these fences also helps protecting them from erosion or bugs. 
A Professional Option for Your Business
Izurieta Fence Co. stands out of the rest of the fence builders in Los Angeles because we provide a unique combination of skilled craftsmanship, custom solutions and affordable prices. We are Licensed and insured members of the American Fence Association. Serving Los Angeles area for over 40 years, we excel in our service because we've worked with hundreds of commercial and industrial projects. And we're willing to implement that experience on your business.
Get a FREE consultation by calling Izurieta Fence Co. at (323) 661-4759.