Good fences make good neighbors is a well known saying in America, and the more people live together in the heat of LA, the truer it can seem. A good fence between yourself and that neighbor who wants to know every detail of your personal life, or can't stop coming into your yard and helping themselves to fruit, can be the key to resolving a tense relationship. If you want to use your fence to decorate your space and defend your property, then you need to speak to Izurieta Fence Co, the experts in domestic fencing in Los Angeles CA, as we can help you with every aspect of protecting your home by installing a new fence.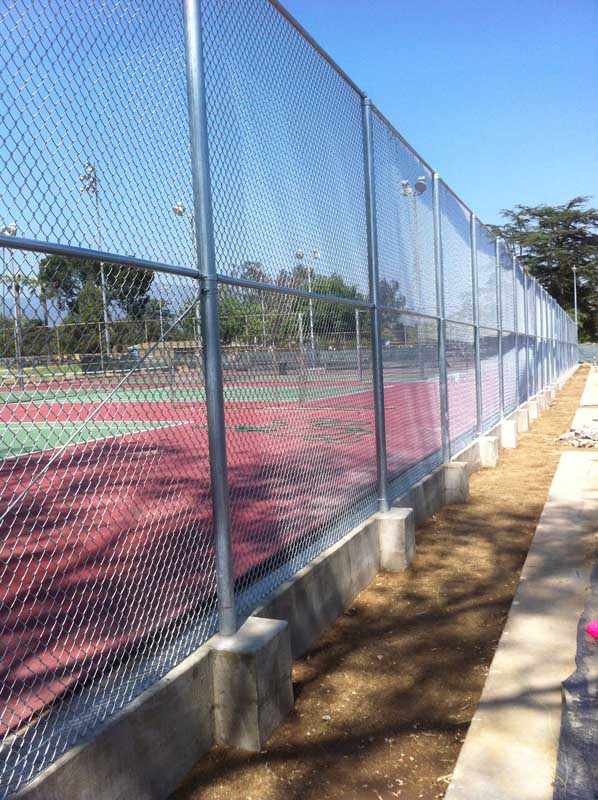 The Best Way To Protect Your Home
The purpose of making use of a fence to protect your property is to limit access to the perimeter of your home. This stops people right at the start of trouble, keeping them back and away from your property. After all, if someone can get into your yard, they can probably get into your roof space, or even into an upstairs window, and the majority of homeowners wouldn't even notice until it was too late. If you want to be doubly certain that no-one will be able to come into your home uninvited, then you could combine the fence with CCTV cameras or burglar alarms. However, the best way to be secure is to secure the limit of your property with a strong fence.
Choosing The Right Structure
It might not be easy for you to find the right sort of protection for your home, but when you come to us, we can offer you a number of recommendations. For example, we might suggest that you might like to have iron fencing around the edge of the property. There are a few things that you will have to consider when you are looking at fencing – firstly, zoning laws may restrict the height of the fence, and secondly, neighbors around you may have a right to a view which solid fencing would block. Iron or chain link fencing can resolve these issues and allow you to get back to keeping your property safe. You can find out more about these laws by consulting a lawyer or property surveyor. The latter will also help you with the placement of your fence.
Keep Your Home Safe With Us
You want to make your home secure against the threat of invaders, but you still want to enjoy the surroundings of your property. We can help you to find the perfect fencing solution for your Los Angeles CA property, and there are a number of options available to our customers. Simply discuss your needs with us, and we can assist you in choosing the very best fence for your requirements. Start the process today by contacting us online, or call (323) 661-4759 now for a free consultation about your fencing needs.