Handrails and Fence Installation in Los Angeles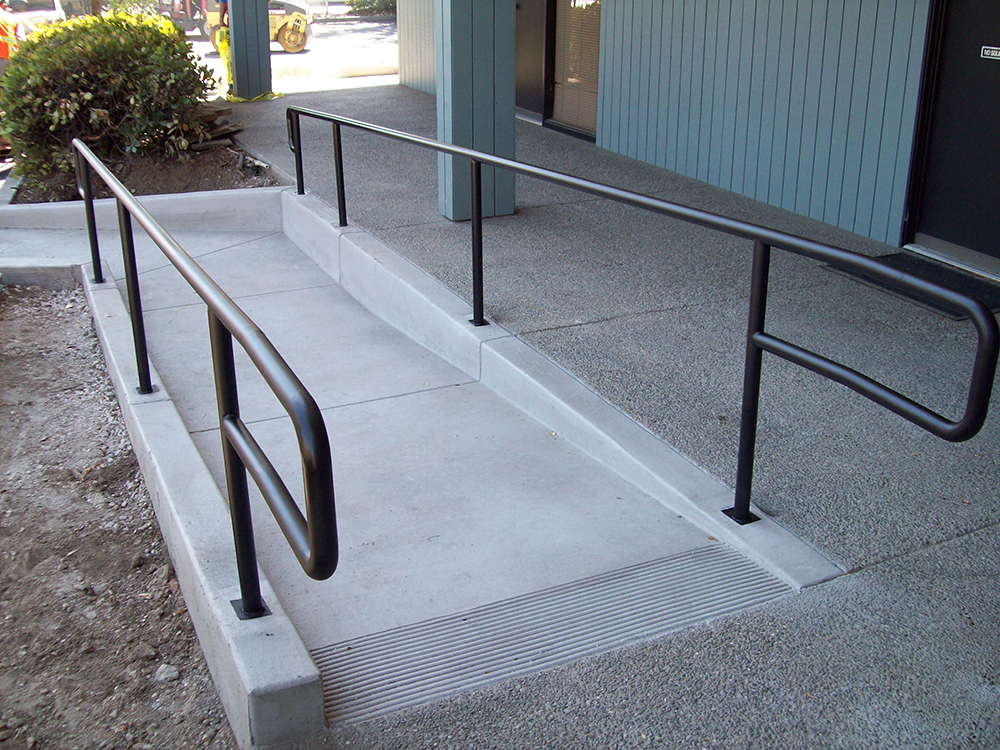 Handrails are a great complement for a good fencing. They are also a need in some cases to add extra safety and accessibility to your building. Izurieta Fence Co. is a fencing company in Los Angeles, a member of the American Fence Association. We've been in business since 1978 and want to put our expertise and craftsmanship at your service. Get maximum quality results at a competitive price.
Not every handrail is good for a commercial or industrial business. They need to comply with the Americans with Disabilities Act (ADA). Handrails need to be installed on both sides of stairs and ramps, along the entire length of each stair flight or ramp run. This also includes switchback or dogleg stairs and ramps. Assembly areas are an exception, and handrails may be on only one side if they are within the aisle width and are not required to be continuous.

Get the Right fence installation in Los Angeles for Your Building
Handrails for your building need to have a gripping surface without obstruction on the top or side. A maximum of 20 percent of their length could be obstructed on the bottom. Round handrails are recommended to have a cross-section diameter from 1¼ to 2 inches. The perimeter of a non-circular handrail needs to be from 4 to 6¼ inches and a cross-section dimension of no more than 2¼ inches. Your building handrails must have rounded edges and not be sharp or potentially harmful in any way.
Failing to comply with ADA's handrail requirements could lead you to a private lawsuit or a United States Department of Justice enforcement action. Why would you take such risk? Have the best quality handrails installed the right way at once by Izurieta Fence Co.! Call us at (323) 661-4759 and make a FREE consultation today.