You may not think that a lot goes into the fence you have or need for your property and that all contractors and businesses are pretty much the same. With this approach, you may just select the first company you find on an Internet search, or whoever offers you the lowest price or bid for the job. The problem is that there are significant differences among the contractors and making the wrong choice can end up costing you a lot of time and money. You want to spend some time learning about what sets different Los Angeles fencing contractors apart so that you are sure to select a company that will give you the best results.
More Than General Contractors
Many general contractors will tell you that they can install or repair a fence for you just so that they can get the job. However, you may find that the general contractor can be lacking in several areas when it comes to this type of work. They may not be appropriately licensed for the job or carry the proper insurance that you want for your protection. They may not have detailed experience regarding fence repair and installation, leaving you with a finished product that does not look good. Experienced fencing contractors will also have the specialized tools that are needed to complete the job and finish it promptly, something general contractors often lack.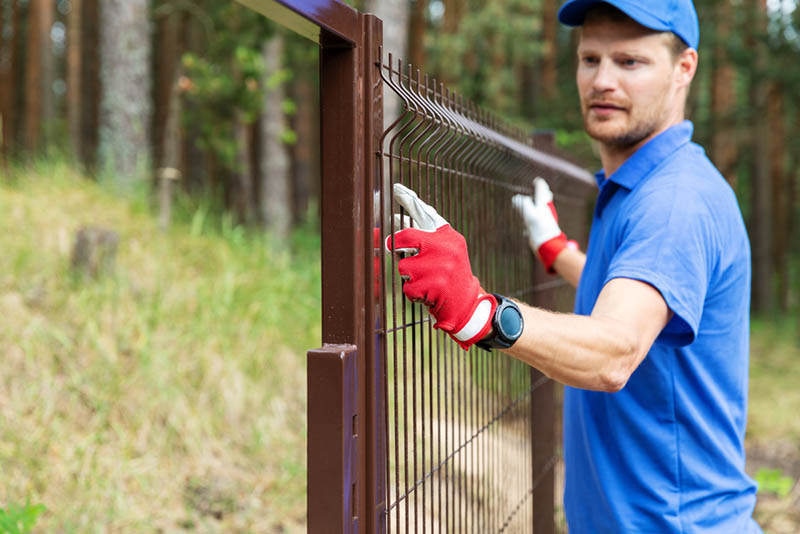 Contractors That Save Time and Money
Hiring experienced Los Angeles fencing contractors like us at Izurieta Fence Co. can help save you time and money. When you select someone with less, limited, or no experience, the job may take them twice as long to complete, leaving you feeling frustrated as you look at your property day after day and see an incomplete fence. It may also end up costing you more money, even if the company had quoted you a lower price. Cost overruns can quickly add up and pad your bill. When you work with us, you can be sure that you will get reliable, honest work that completes your project with efficiency and meets your budget.
Call the Right Contractors First
When you are looking at Los Angeles fencing contractors to help you with a fence for your property, make sure to reach out to us here at Izurieta Fence Co. With over forty years of experience, you know that you can trust the work that we do, whether it is a repair, an upgrade, or an entirely new fence installation. You can learn more about our company and the services we can provide for you when you read the information found on our website. If you are ready to arrange for a consultation, just phone our office at (323) 661-4759. You can speak with our office, ask questions, and schedule a consultation, free of charge, so we can talk with you about your fencing needs and inform you about how we can do the best work possible for you.