There can be several reasons why you may decide that you want a fence for your property. It could be that you feel a fence will help improve the landscape and décor of your property. Perhaps you have security concerns, and a fence can help alleviate some of the problems you face. It may just be that you want to define the boundaries of your property better and a fence will help you do that. Whatever your reasons may be, the decision you make to get a fence will hinge on finding the best company for the job to assist you. You will do well to locate a chain fence company in your area so that you can get the results you want.
Why Choose a Local Fence Company?
Several reasons exist as to why selecting a local company makes the best sense for you. First, a company that is local will have a better understanding of what the local laws and restrictions may be regarding the fences you can have. They may also be able to secure any necessary permits for you with greater ease than a business that is outside of your area. You should also be able to count on a local company to arrive on time for work each day so that you can get the job accomplished promptly, instead of using someone from outside the area that may take an hour or more to get to you each day, cutting into their work time.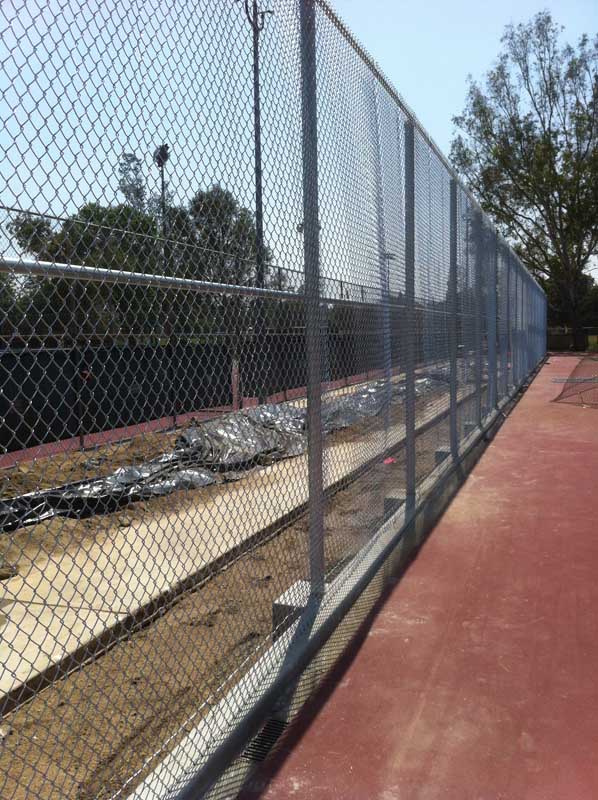 Supporting a Local Company
When you choose a local chain fence company, you are also supporting a business in your region. This can help to keep more money in your local area and show your support of local merchants, something that is important to help industry thrive in any area. The best way for you to start locating a company is to perform a basic search online, trying to pin down the companies that are nearest to you. You can then take a closer look at the experience and qualifications of the company if they offer the fences you are most interested in, what their reputation is like and other information that can help you in narrowing down your choices of businesses to call for more information.
A Fence Company in Los Angeles for You
When you want to hire a chain fence company in the Los Angeles area and need to know where you can turn, look at what we offer here at Izurieta Fence Co. With over forty years of experience in the fence industry in the area, we can help guide you to the correct selection of a fence that will serve you well no matter what your wants and needs are. To find out more about our business and learn about the services we can provide for your company, see the information provided on our website. You can then contact us by calling (323) 661-4759, so you can ask us questions and set up a meeting where we can give you a free consultation and estimate for your project.