Privacy Slats for Chain Link Fence in Los Angeles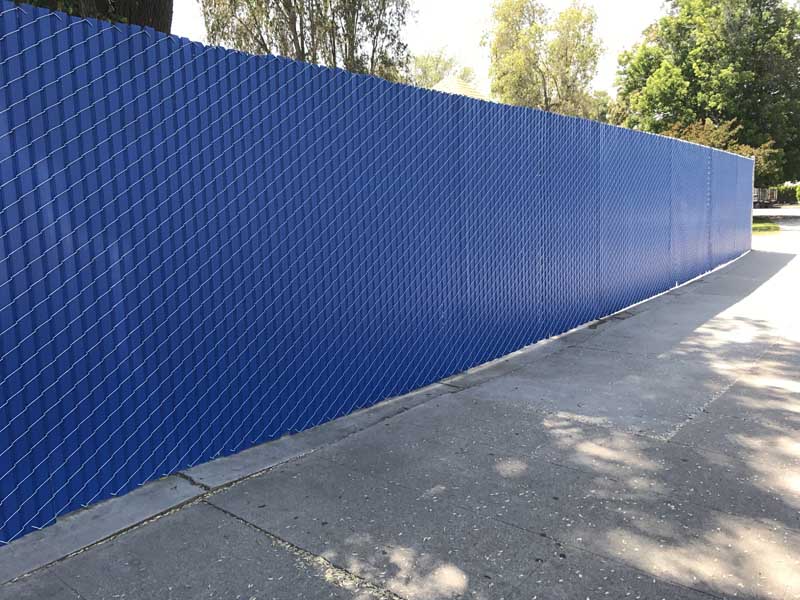 Izurieta Fence Co. provides quality privacy slats for chain link fence. This is a great complement for your chain link or wrought iron fence that adds not only an extra level of security to your property but also privacy and aesthetic enhancement. They can be applied in different colors and sizes to fit your brand identity.
The idea behind privacy slats is to take advantage of the empty spaces in chain link fences. Long, narrow pieces can be inserted vertically in order to dress chain-link fences up and add extra protection and privacy. The slats slide in from the top and stay in place without any other attachment necessary.
Fence slats are usually made of High-Density Polyethylene (HDPE) resins. They're also added color concentrate and UV inhibitors to make them resistant to weather, sun, sand, salt water, dirt, and pollution. These resins are more durable than recycled ones. This, of course, results in a more consistent, durable product.
Privacy slats are usually pretty durable. They may last up to several decades. When a slat is damaged, it can be easily replaced by others. It's a very cost-effective option to enhance your chain link or wrought iron fence. Even though they often have a negative reputation of being unattractive, the custom colors and quality of materials we provide can totally deny that idea.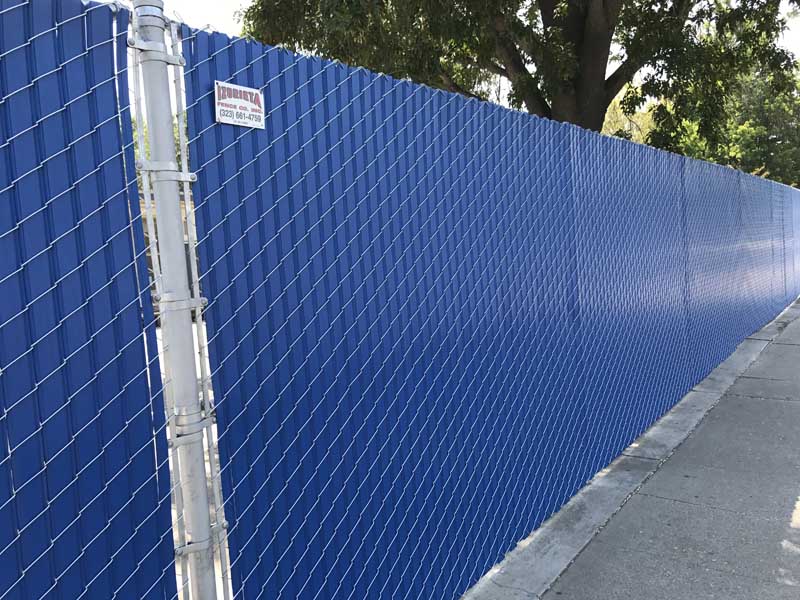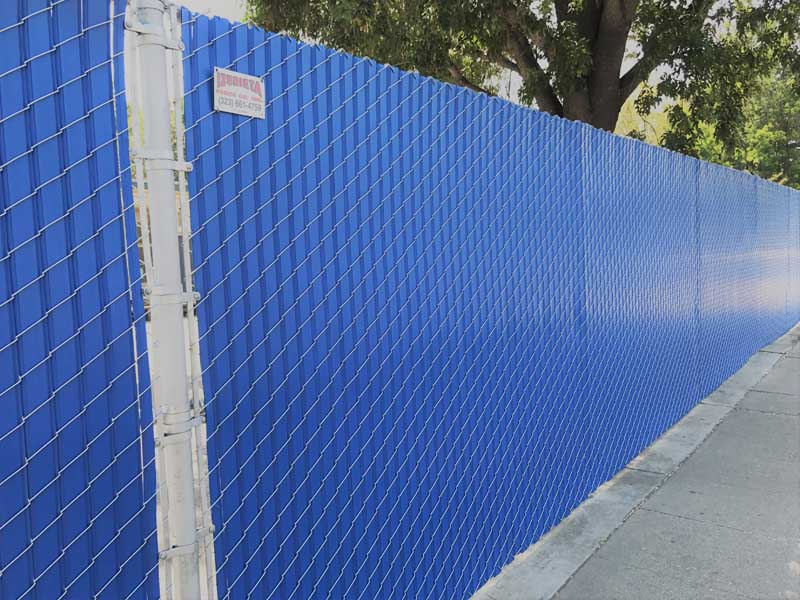 We Sell and Install Privacy Slats for Your Business
At Izurieta Fence Co., we've been in the business of chain link fence in Los Angeles since 1978. We manage all sorts of fences for commercial and industrial clients. When it comes to privacy slats, we know it's important to invest in quality materials to make them durable and aesthetically attractive.

Slats need to be slid in one by one when you add them to your fence. This is usually a slow and tedious process. It would surprise you to know how many clients bought privacy slats only to leave the work halfways, not well done or not done at all! This is understandable if we think most of them are business owners who already have enough running their companies.
Instead of doing it yourself or using some of your team members to install your privacy slats, leave the work in our hands!  Izurieta Fence Co. pros can install your slats so you get the job done the right way at once. Call us at (323) 661-4759 for a free estimate today!