Quality iron gates in Los Angeles are your best bet if you are going to ensure that the business premises are secure and private for those who feel they need it. Residential and commercial properties need to be safe and secure for people and assets. There is no other option apart from installing defensive systems to prevent unwanted intruders from gaining access to it.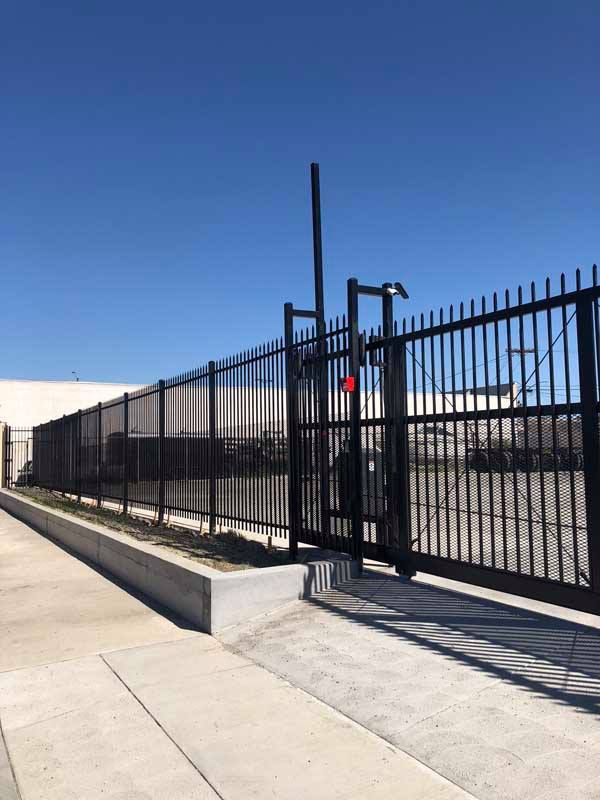 Iron gates make it a difficult task for would-be criminals to break into your business, so your premises are always safe. Burglars would not like the hassle of struggling to unlock the gates, let alone be seen around the area where your premises are located. 
In comparison to the various other security measures such as patrolling guards, iron gates help you to spend less on salaries for security. 
In addition, you can have automated security gates with an electric fence which can also assist you in further improving the safety of your business. If you do require a security guard, you can also throw in some added features like an intercom for extra protection.
Long-Term Investment
Whether you are protecting a single office block or an entire property, iron gates will safeguard the valuable items. It also removes the problems of having to spend even more on replacing the stolen items in the event of a robbery. 
You want to impress onlookers and most customers by improving the aesthetic. Having gates with amazing features or having detail in the styling, can make your business appear well-secured.
Fool-Proofing
Humans by nature make mistakes. You can have a member of staff that may forget to lock the gates, but the right iron gates will automatically close them, ensuring that there is a convenience for the business. 
Besides this function, you can also have automated gates installed by a fence company Los Angeles, which you can use without you having to step out of your car.
Strength and Durability
Wrought iron is a material that many trust on for gates because it can last longer than most of the other types of material. This wrought iron gate can come in many different styles, such as to close out the spaces between the bars, and it can have different heights. 
People have proven the strength of wrought iron gates as it can withstand damage from even vehicles ramming against it.
Extra Value
People determine the value of the property through various factors. Including the security of the business. So, iron gates have a huge impact on the value of your business. Although the initial costs of installing the gates are expensive, the maintenance costs are relatively cheaper for the wrought iron gates. 
The other good thing about wrought iron gates is that they are easy to maintain. A wire brush and clean water are all you need to clean the gate, and if needed a new coat of paint can keep the gate looking fresh, shiny, and clean. 
Contact Us
Izurieta Fence specializes in installing high-quality iron gates in Los Angeles, and our team is also mindful of the materials used in each gate construction. Expect that we will recommend what we think is best for you and your business. 
Contact us by calling at (323) 661-4759 to get more information.