If you have a commercial property such as an office building, warehouse, factory, restaurant, or other location, there is a good chance that you have some type of fence that goes around your premises. While the fence is there when was the last time you took a close look at it? You may have areas where the fence is damaged, rusting, falling down, or broken entirely. As much as we may like to believe that the fence will last forever, the reality is that weather, outside elements, people, and other factors cause wear and tear for you. The time may be right for an upgrade, and if you are ready to do something about your fences in Los Angeles, CA, you want to call us at Izurieta Fence Co. to get the help you need.
Working on Fences Since 1978
Our family-owned and operated business have worked in the Los Angeles area for over forty years. We have helped hundreds of companies large and small over that time with all their fence needs, no matter what they are. We are a licensed and insured operation, bringing you peace of mind and reliability when you choose us to work with. Our team of professional craftspeople works to give every client we deal with superior results every time, and we will customize any job to suit your needs so that you are delighted with the final product you receive.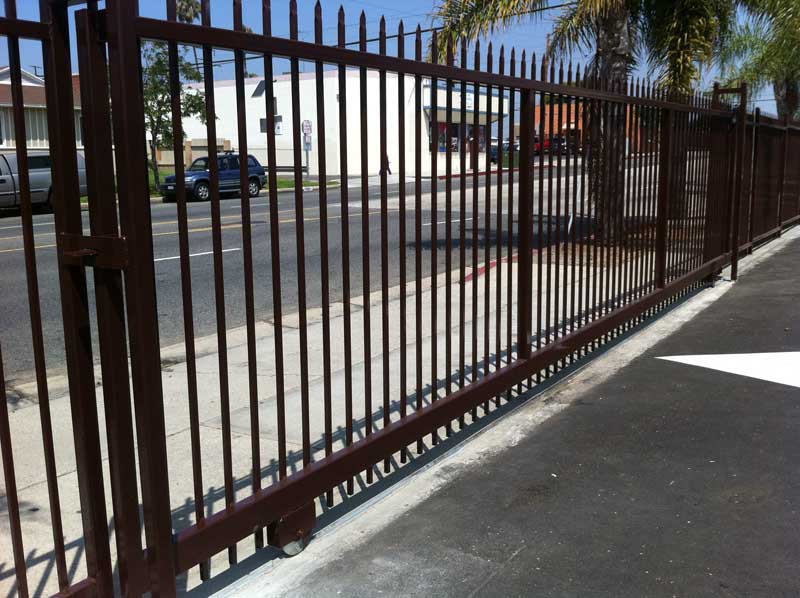 The Best Fence Options in Los Angeles
When it comes to getting fences in Los Angeles, CA, you will not find a better place to work with than our business. We can provide you with everything you might need in a fence company. If you are starting from scratch and have never had a fence before, we will consult with you and present you with the best options for material and design for your property. If you are looking to upgrade from an existing fence, we can do all the work you need to get this accomplished. Even if you are looking for a company to repair a fence you have, you can call on us and we will be there to assist you.
Fences to Enhance Your Property
Whether you are looking to upgrade your fences in Los Angeles, CA, or you need other assistance with fence repair or installation, we at Izurieta Fence Co. are the company you can turn to and trust the most. We offer both pre-made and custom designs, expert, reliable specialists that work on every job, and highly competitive pricing so you can get a fence that fits within your budget. To see some of the work we have done for other clients, head over to our website and look at the possibilities that exist for you. When you are ready to discuss a fence for you, call us at (323) 661-4759 to schedule a free consultation with us so we can come to you and talk about how we can provide you with the fences you want.