When you look at your property, office building, warehouse, or other commercial property, you may feel like the outside does not look its best. There seems to be something missing to you, and you know that making some changes to the exterior can help to make things look smarter, nicer, and more secure. What you may want and need for your property is a new fence. You may not have a fence at all or have one that is worn down and looks shoddy after years. The time is right for you to invest in new fencing, but naturally, you have concerns about how much it will cost you. Just like other businesses, you have a budget and perhaps tight profit margins to work with, and you want to be smart about how you spend your money. Learning what goes into the cost of fence installation in Los Angeles and finding a firm that can work with your budget will help ensure you get high-quality fencing at the best price.
Many Factors Affect Installation Cost
Many factors are involved when determining the cost of installation of a new fence. First and foremost is the type of fencing you select for your property. Certain materials will be more affordable than others, and knowing the difference between getting vinyl fencing, wood fences, a chain link fence, or wrought iron will help you see what is best for you. The needs you have for fencing will help point you in the direction of the type of materials you want for your fence. You will want to consider what is most important – security, design, or looks – and then look at the materials that are best suited for your purposes and fit well into your budget. Knowing this information will go a long way in helping you to make the correct choice.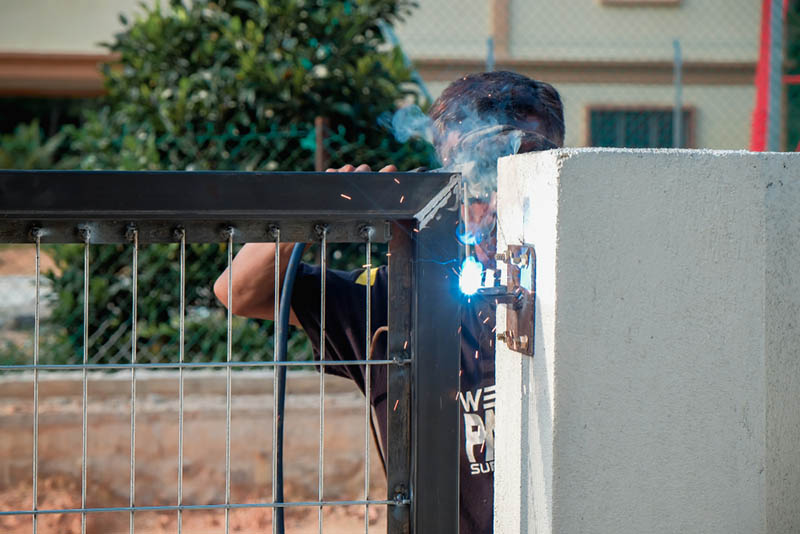 The Length and Additions to a Fence
Another factor involved in the costs of fence installation in Los Angeles is the length of fencing you require. A small property or area that needs fencing will cost much less than a long, high fence you need to cover thousands of feet around a parking area or warehouse. Longer fences will use more materials and require a greater length of time for installation. You will also want to consider any particular features or additions you want for the fence for your property. You may want ornate designs on a gate at the front, custom-designed posts for your wooden fence or extra security measures like barbed wire or other features. Additions like these will add to your costs, and you need to factor that into what you are willing to spend on the project.
Discussing the Cost of Fence Installation in Los Angeles
The best thing you can do to understand more about the costs of fence installation in Los Angeles is to talk to an experienced, professional fence firm like ours here at Izurieta Fence. Co. Since 1978, we have been working with industrial and commercial companies in the Los Angeles area, supplying them with quality building and installation. We take the time to consult with you and go over all the details that are most important to you for your fencing. We can then present you with various options for materials and design work and provide you with a free quote for the job so that you can see how well we can fit into any budget you may have. Contact our office today so you can arrange for your free consultation and estimate by calling us at (323) 661-4759 so we can begin working with you.