Welded Wire Fences in Los Angeles CA for Industrial and Commercial Buildings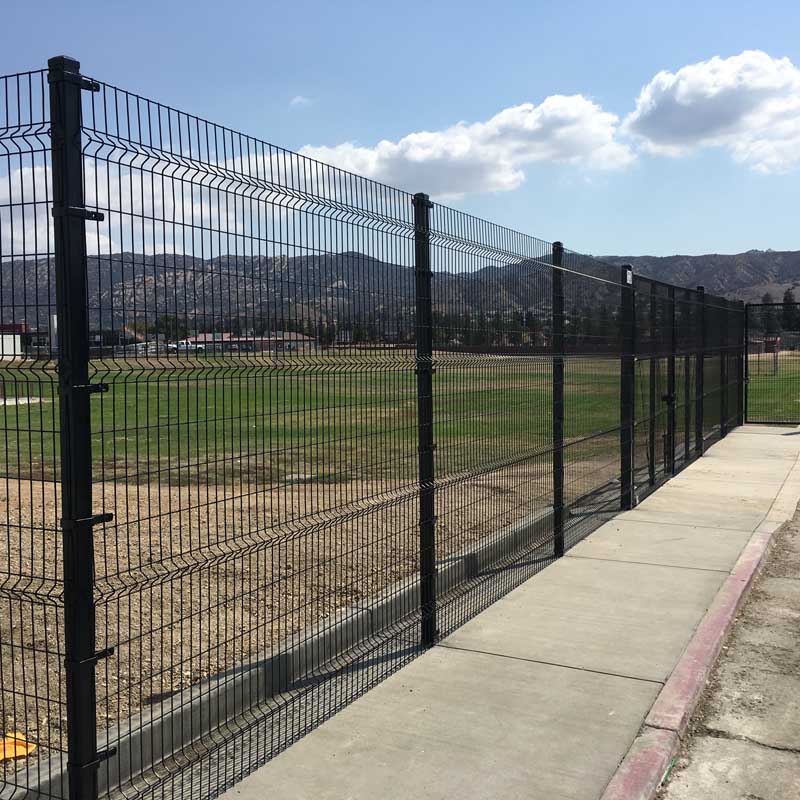 Welded wire fences are a very common type of building protection in Australia, the UK and all over Europe. It's become increasingly popular in the United States. If you're looking for welded wire fences in Los Angeles area, Izurieta Fence Co. is your number one choice for several reasons.
First of all, because we have more than 40 years of experience providing quality fencing for commercial and industrial clients all over the Los Angeles Area. We are also licensed and bonded and the most important thing, we sell and also install the fences. So you can be peace-minded that whether you opt to just buy the fences we provide or opt for having them installed by experts, you will get high-quality work from the beginning to the end of the project.

Professional Welded Wire Fences in Los Angeles CA
If you choose welded wire fences for your property, there's a couple of things you should keep in mind. Although they've been increasingly popular, they've been widely used in construction, civil and in temporary projects. This type of fence is mostly used when high-security barriers and visibility through the fence is needed. They come in different gauges, usually from 8 gauge to 16 gauge. The proper wire gauge and the mesh opening will avoid your fencing to sag.
Izurieta Fencing Co. has been in business since 1978. We offer expert craftsmanship by licensed and insured pros. We can provide you with pre-made and custom designs to fit your building's needs and looks. Aesthetics is almost as important as safety nowadays, so we make sure both are granted. Call us at (323) 661-4759 and make a free consultation with us today. We have affordable prices and excellent results for your project!