You know you want to get a fence for your property, but you are unsure what will be best for you. You want something that is going to provide you with extra security, something that looks good, and something that is built to last so that you get your money's worth from your investment. The type of commercial property you have will also play a role in determining the fence that is best for you, and many businesses today find that chain link fences are the best way for them to go. If you have an interest in getting a fence like this for your business, exploring just where to buy a chain link fence near me when you are in the Los Angeles area matters to you.
Why a Chain Link Fence?
Chain link fences can have many benefits for you over other fence options. A chain link fence is practically maintenance-free when you compare it to other options like wood, vinyl, or wrought iron. Once you have a chain link fence installed, you will not have to worry about cleaning the fence or dealing with the wear and tear the weather can take on fences that are made from wood or wrought iron. You will not have to deal with repairs of broken areas, and the fences are built to last for many years. A chain link fence also provides a specific look for your property. It lets outsiders know that security is important to you, and the fence is designed well to help keep out trespassers or animals that could come in and cause havoc on your property.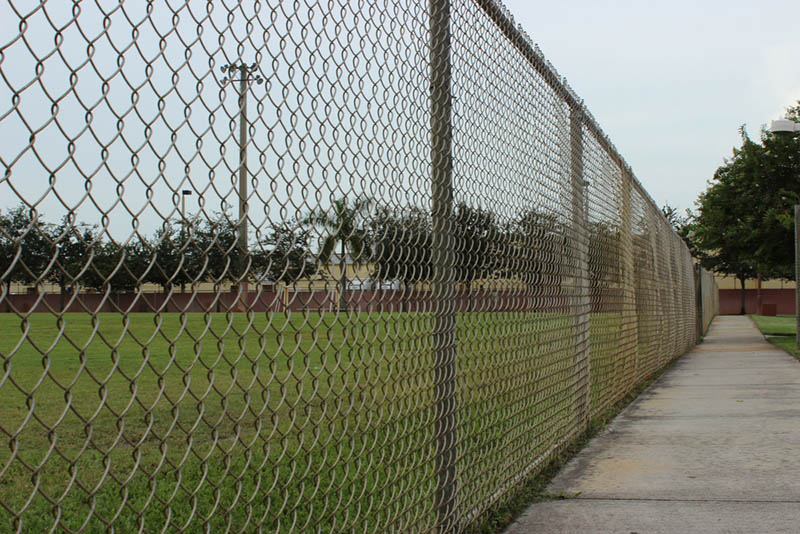 Locating Where to Buy a Fence
When you are searching for where to buy a chain link fence near me in the Los Angeles area, you will see many websites and advertisements for different fence companies. Ideally, you will want to select a company that is nearby to your business so that you know they can get to you quickly and promptly to discuss the project and erect the fence you want. Other factors are important in choosing a contractor, including things like having the proper state license to do the work, the professional experience they have in the industry, their reputation for the work they do, and the craftsmanship they provide at a cost that is reasonable to you. You want to think about all these factors when you look at the companies available before making a selection. Ask to look at a portfolio of previous work so you can see what they have done for other businesses that wanted a chain link fence.
The Place to Buy Your Chain Link Fence
If your business is in the Los Angeles area and you want to know where to buy a chain link fence near me, consider us at Izurieta Fence Co. We can offer you the top-quality chain-link fence and installation services that will provide you with the look and security you want for your property. We have been in the fencing business for over forty years, and we have the professional craftspeople that can design and install a fence for you. You can learn more about the services we offer and our business by reading our website. You can then contact us using the contact form found on our site, or you can call us at (323) 661-4759. We can arrange a meeting with you so we can see your property, talk about what you are seeking in a fence, devise a plan for you and give you a free price quote so you can see the quality we can offer you.