California chain link fence is something you'll see in many neighborhoods and around some kinds of businesses as well. There are many perks to this option and if you're considering adding a chain link fence to your property, it pays to find out as much as you can before you get started. A fence offers many benefits and chain link is a choice you definitely need to consider. Here are all the reasons why your property needs one right away.
Security
When you have a fence around your property, it lends a certain sense of security. A fence tends to deter would be intruders, offering you a sense of safety at home or at work. If you have a family or pets, this added peace of mind is invaluable. Likewise, if you operate a business that keeps valuable items on hand. Combined with other security measures, you'll love what a chain link fence can do for your property.
California Chain Link Fence: Fast Installation
If you want a fence that can be installed fairly quickly, chain link is the way to go. When compared to other kinds of fencing, chain link is faster to install, which means the entire project will be done with fare more quickly than if you choose other fencing materials, such as wrought iron or wood.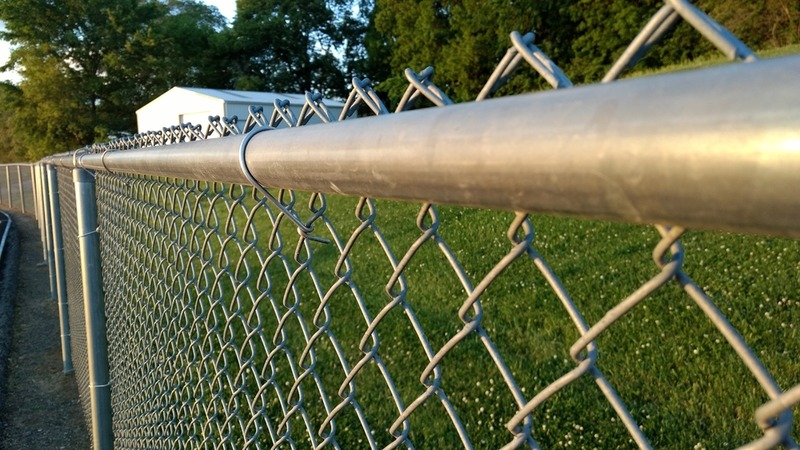 Durability
Chain link, because it's made from metal, is highly durable and makes a good choice if you want a fence that won't wear out or need to be replaced as often. Your chain link fence can withstand many kinds of weather and will also hold up to kids and pets climbing and jumping on it. A California chain link fence is incredibly low maintenance, which adds to its durability appeal. It's also resistant to several kinds of pests, including termites, so you can count on your chain link lasting for many, many years.
Variety
There are several types of chain link fences to choose from, giving you plenty of options for your home or business. The traditional steel kind is very popular, but you can also choose from coated chain link in a variety of colors. You can also choose from several thickness and styles when you look at chain link. Additionally, it's possible to purchase a sliding or swinging entrance, either of which can be set up to open and close manually or automatically. A walkthrough gate is another popular option.
Affordability
When compared to other fencing materials, chain link is very affordable. It offers durability, security and visual appeal without such a high price tag, which is one of the best benefits it has to offer. The total cost depends on how much chain link you need and what kind of property it is being installed on.
You'll love everything that California chain link fence has to offer for your property. From the price tag to the way it looks, there are so many reasons to choose chain link fencing. Call Izurieta Fence Co. today to get started on having your chain link fence installed.